Leslianne Grendysz FNP-BC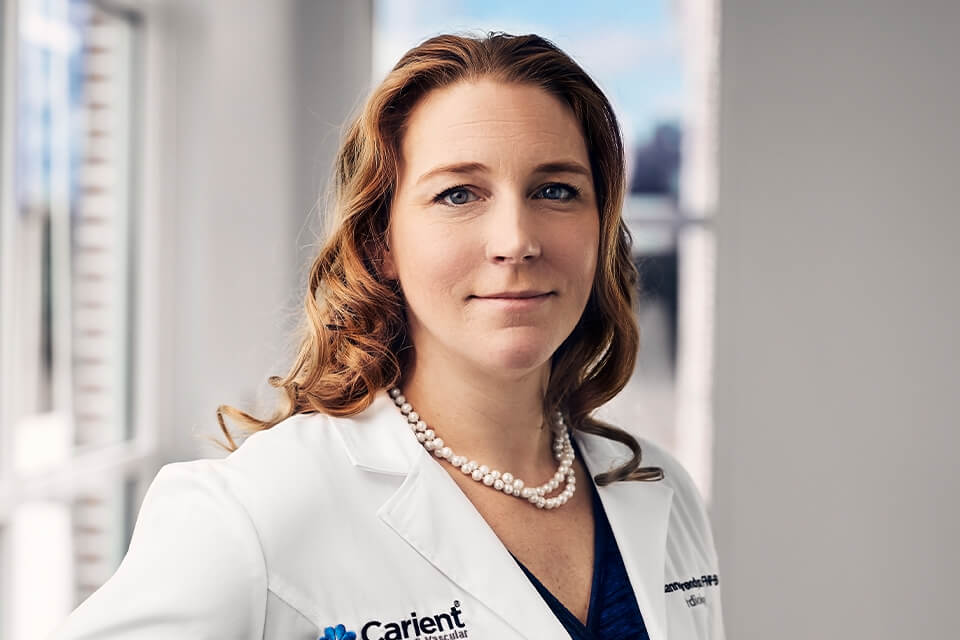 Leslianne Grendysz was awarded a Bachelors of Science in Health Science from Clemson University, followed by a Master in Health Administration/Masters Business Administration from Georgia State University. After working several years in management, marketing and administration; she felt her true calling was in direct patient care and returned to school to be awarded a Bachelors of Science in Nursing from George Mason University in 2005. Following completion of her Masters degree in Nursing in 2009, she became a board certified Family Nurse Practitioner.
Ms. Grendysz worked in private practice in the northern Virginia suburbs for 7 years. During this time, she served as the primary care provider for a large population of patients performing both health maintenance examinations as well as providing for their care when needed in times of acute and chronic illness. For the past five years, Ms. Grendysz has specialized in Cardiac Medicine and joined Carient Heart and Vascular.
As a nurse practitioner, Leslianne Grendysz strives to improve the quality of life in her patients through promoting healthy habits that reduce the risk of heart disease. By emphasizing preventative strategies such as effective lifestyle change in conjunction with pharmacologic therapies, Ms. Grendysz works with a team of Cardiologists to acutely manage Coronary Artery Disease, Congestive Heart Failure, Valvular Disorders and Arrhythmias.
In her free time, she enjoys reading, taking her two boys to swim meets and cheering on the Clemson Tigers!