Meet Dr. Arshad
Rabia Arshad, MD, FACC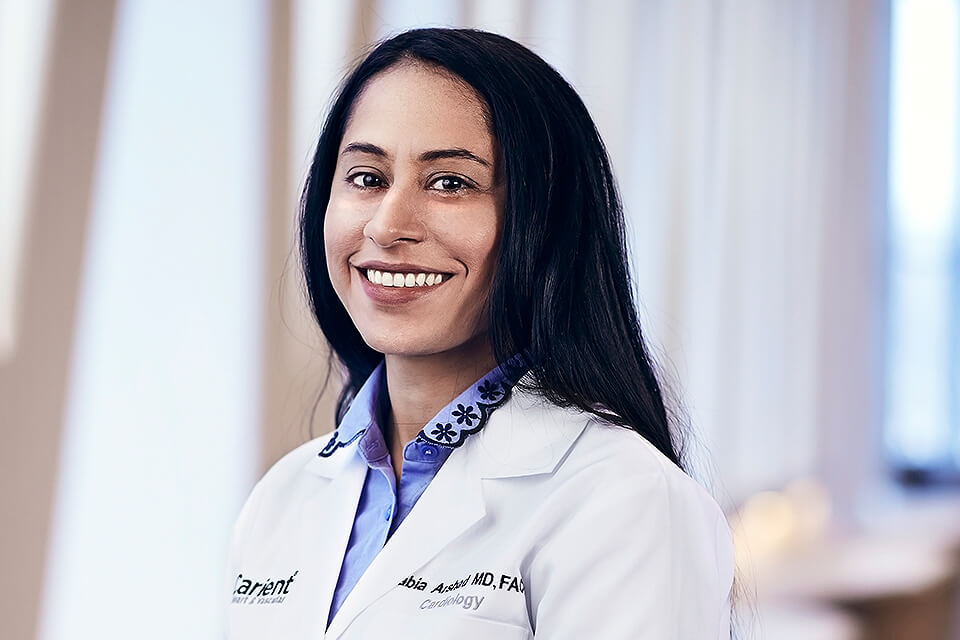 Areas of Expertise
Nuclear Cardiology
Echocardiography
Women's Health
Preventative Cardiology
Biography
Rabia Arshad, MD, FACC, Directorof Echocardiographyat Carient Heart & Vascular, completed her BA of Medicine and Surgery (MBBS)at The Aga Khan University Medical CollegeinKarachi, Pakistan.She then continued on to complete her Internal Medicine Internship,Residencyand Cardiology Fellowship atSt.Luke's Roosevelt Hospital Center, Columbia University College of Physicians & SurgeonsinNew York, NY.
In herfree time, Dr. Arshad participates in equestrian sports –and she and her husband enjoy traveling, kayakingandspending time with theirtwo cats and one dog.
All medical subspecialities have to do with the reduction of human misery but the optimism and ambition of cardiology makes a unique field –that's why I was motivated to become a cardiologist.
Board Certifications
Cardiovascular Disease
Internal Medicine
Nuclear Cardiology
Echocardiography
Education
BA of Medicine and Surgery (MBBS), The Aga Khan University Medical College, Karachi, Pakistan.
Internal Medicine Internship and Residency, St Luke's Roosevelt Hospital Center, Columbia University College of Physicians & Surgeons, New York, NY
Cardiology Fellowship, St Luke's Roosevelt Hospital Center, Columbia University College of Physicians & Surgeon, New York, NY
Dr. Arshad serves the following locations: