Jessica Sinclair, PA-C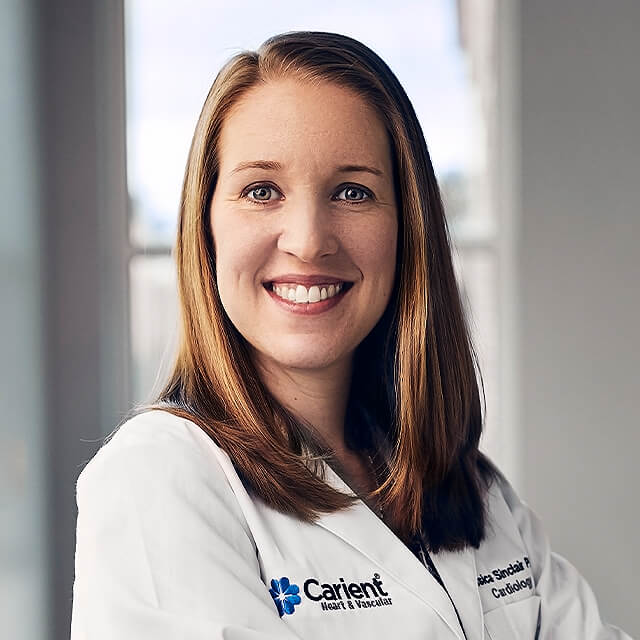 Jessica Sinclair, Physician Assistant, graduated from George Washington University as both a Master of Health Science in Physician Assistant Studies and a Master of Public Health.
She is currently in practice with Carient Heart & Vascular as a Physician Assistant, with responsibilities including patient visits predominately at Inova Fairfax Hospital on the weekends. During these visits, she evaluates Carient patients who are hospitalized, ordering diagnostic testing as necessary and creating treatment plans to best address the current needs of the patient.
When she's not working at the hospital, Jessica spends time with her family, including her husband and two young children, ages 4 and 1½ years old.
My favorite part of being in the healthcare industry is the daily interactions I have with patients and their families, and making a positive impact on their lives