Meet Dr. Mafi
Shahryar Mafi, MD, FACC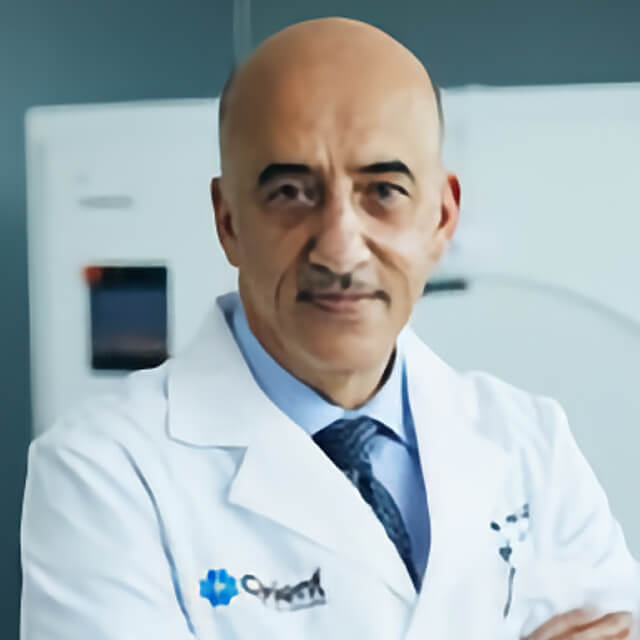 Areas of Expertise
General Cardiology
Preventative Cardiology
Cardio-Oncology
Biography
Dr. Shahryar Mafi, MD, FACC completed his degree at the World University School of Medicine in 1987. Residency, Critical Care Fellowship and Cardiovascular Fellowship followed at Maimonides Medical Center in 1997.
Dr. Mafi continued on to become a Chairman of the Department of Medicine at Potomac Hospital from 2008-2012 and has held the title of Director of Noninvasive Cardiology at Sentara Medical Center from 2012 to present. He is a founding member of Carient Heart & Vascular, a Carient Board Member since 2018 and a specialist in Preventive Cardiology and Cardio-oncology.
For more than a decade, Dr. Mafi has been voted by peers as a Top Doctor in Washingtonian Magazine and Northern Virginia magazine.
Interacting and meeting with his patients (with so many diverse backgrounds and at different stages of their lives) and being able to help them and advocate for them in many ways is his passion. He continuously learns from his patients' strength and motivation.
In his free time, Dr. Mafi enjoys reading about history and philosophy, swimming and tennis.
My father was a physician and he gave me unforgettable advice from the start: never forget why you went into medicine -- the ability to help your patients in any way you can is a gift. That principle has always stayed with me.
Dr. Mafi serves the following locations: