Mitchell Silverman, NP-C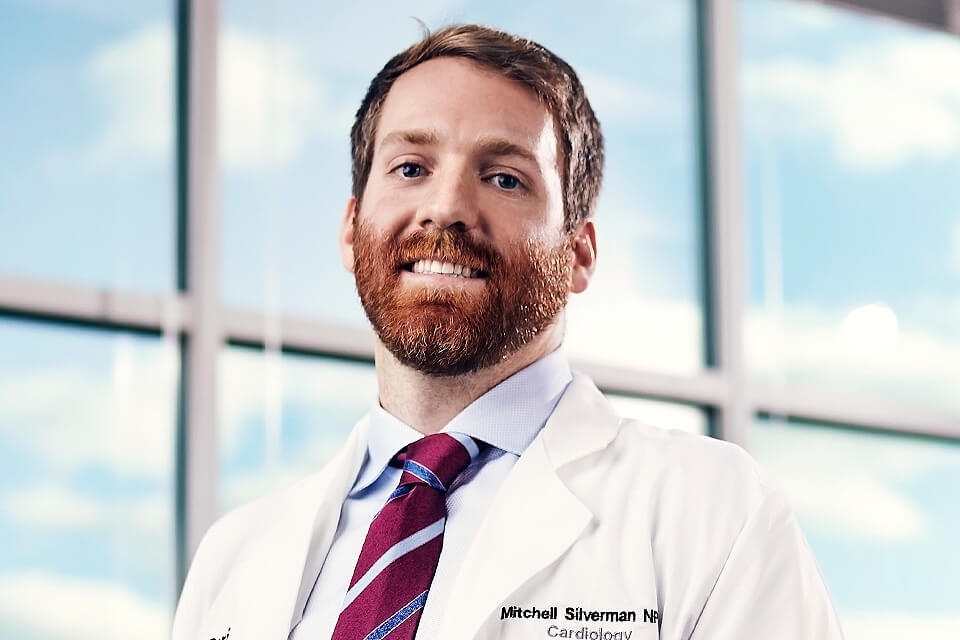 Mitchell Silverman, NP-C, completed his undergraduate degree in History at the University of Maryland in 2011. Following his undergraduate degree, he joined a Paramedic Program in 2012. From there, he went on to study Nursing at Drexel University and completed his Master of Science in Nursing, Family Nurse Practitioner degree at George Washington University in 2019.
Mr. Silverman then served as a Registered Nurse at the University of Maryland Medical Center on a Cardiac IMC from 2014 to 2019. Since 2019, he has been a Nurse Practitioner with Carient Heart & Vascular. Mr. Silverman provides direct patient care, as well as helps to manage, coordinate and treat our patient population within our multiple hospital systems and overall practice. He interacts with patients within multiple sectors of Cardiology, including Interventional Cardiology, Cardiac Electrophysiology and Vascular Surgery. He generally works at Inova Fairfax Hospital and Prince William Novant UVA Medical Center.
My parents were both in medicine and I have always been attracted to the medical field. I love interacting with and educating patients. It is a special feeling contributing to and witnessing patient progression toward positive outcomes. I cherish the fulfillment that comes with helping our patient population.
Outside of work, you can find Mitchell supporting his hometown team (Pittsburgh!) as well as hiking and traveling with his fiancé, Chloe. Mitchell is very close with his family, albeit a small one. His sister lives in Alexandria, VA with her husband and Mitchell's niece, Tova, and he visits his parents in Florida as much as he can.