Meet Dr. Yazdani
Shawn Yazdani, MD, FACC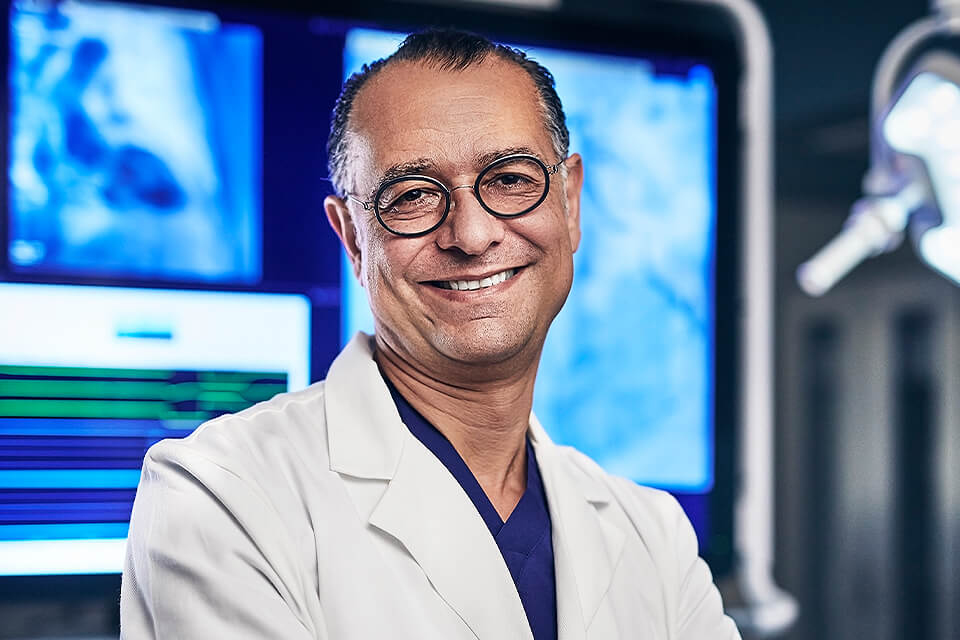 Areas of Expertise
Structural Heart Therapies
Transcatheter Aortic Valve Replacement (TAVR)
Transcatheter Mitral Valve Repair (TMVR)
Mitraclip
Watchman
Complex PCI and CTO Therapies
Biography
Dr. Yazdani is an interventional cardiologist who specializes in structural heart disease and catheter-based therapies. He offersnon-surgicaltranscatheteraorticvalvereplacement(TAVR) techniques, in lieu of open-heart surgery, to treat aortic valve disease and aortic stenosis.
Dr. Yazdani completed both his undergraduate degree in Biology and his medical degree at New York University.His postgraduate training included a residency in internal medicine, followed by a Cardiology Residency at Columbia Presbyterian Hospital. He then finished his interventional training at Mount Sinai Hospital.
He participated in the initial trials observing transcatheter therapy for valve replacement in high-risk surgical patients. Since then, he has served as primary investigator in many other trials, including Partner 3, Early TAVR, and Galileo. He was one of the first physicians to provide non-surgical alternatives to Northern Virginia patients, including Transcaval valve replacement for those who do not have good femoral access.
Dr. Yazdani has performed more TAVR procedures in Northern Virginia than any other operator.
He remains involved in research and continues to pioneer non-surgical catheter-based treatments.
He has since broadened the popularity of catheter-based treatments and become instrumental in bringing to the area different mitral valve treatments, such as Lampoon (laceration of the anterior leaflet of the mitral valve prior to transcatheter replacement of the mitral valve).
He is the primary investigator for the Apollo trials.The trials involveanon-surgical transcatheter replacement of the mitral valve, or transcatheter mitral valve replacement (TMVR), in patients at high or intermediate risk for surgical valve replacement. He is also known for his expertise in mitral valve repairtherapies such as MitraClip.
Dr. Yazdani is also involved in therapies developed for patients withatrialfibrillation(AFib)and those at high risk for taking blood thinners.He regularly performs implantation of Left Atrial Appendage (LAA) Occluders, such as theWATCHMAN™ device.
When not at work, Dr. Yazdani enjoys traveling with his family, skiing and reading.
Board Certifications
Interventional Cardiology
Education
Medical School- New York University Medical School
Internship- Columbia Presbyterian Hospital
Residency- Columbia University
Fellowship- Columbia Presbyterian Hospital, Mount Sinai Hospital, Interventional Cardiology
Dr. Yazdani serves the following locations: