Meet Dr. Shah
Neel K. Shah, MD, RPVI, FACC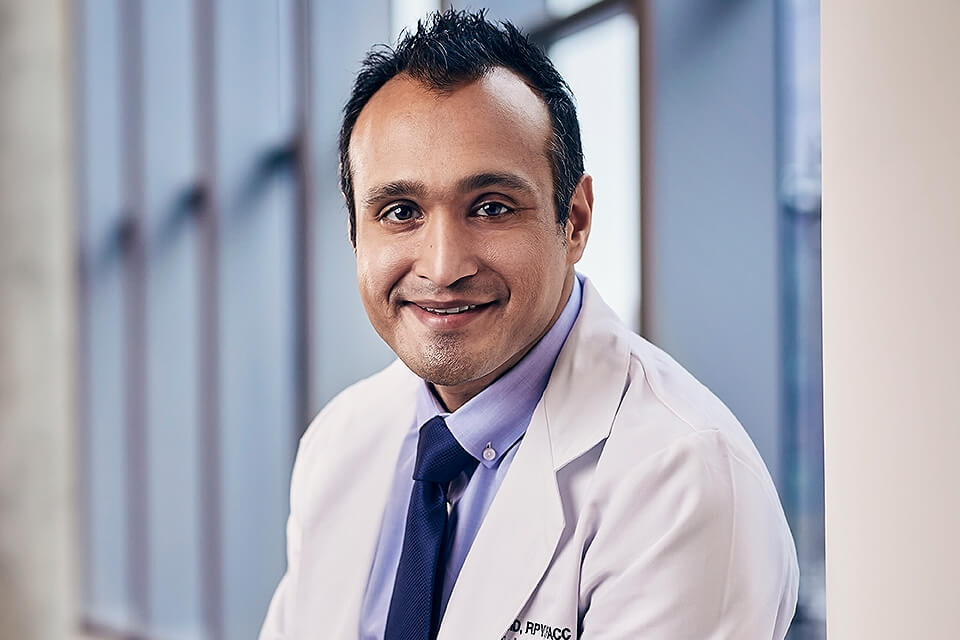 Areas of Expertise
Non-Invasive Cardiology
Nuclear Cardiology
Cardiovascular Consultation
Peripheral Vascular Disease
Echocardiography
Biography
Neel K. Shah, MD, FACC, RPVI is a board-certified cardiologist, leader of Carient Heart & Vascular's Nuclear Cardiology Program and specialist in General Cardiology and Echocardiography.
He has a keen interest in food as medicine, and is passionate about guiding patients how to use food and lifestyle interventions to achieve an optimum quality of life.
With each patient, I aim to understand their upbringing, their family and their aspirations, so that together we can make the best decisions for their health.
Dr. Shah earned his medical degree from the Temple University School of Medicine, trained in Internal Medicine at Northwell Health, and completed his Cardiology Fellowship at Morristown Medical Center.
He is an avid sports fan who enjoys playing tennis and running, and dearly cherishes time with family, including his wife, son and daughter.
Board Certifications
Internal Medicine
Cardiovascular Disease
Nuclear Cardiology
Vascular Medicine
Echocardiography
Education
Medical School – Temple University
Internship – North Shore-Long Island Jewish Health System
Residency – North Shore- Long Island Jewish Health System
Fellowship- Morristown Medical Center, Atlantic Health System
Dr. Shah serves the following locations: