Meet Dr. Stenberg
Robert Stenberg, MD, FACC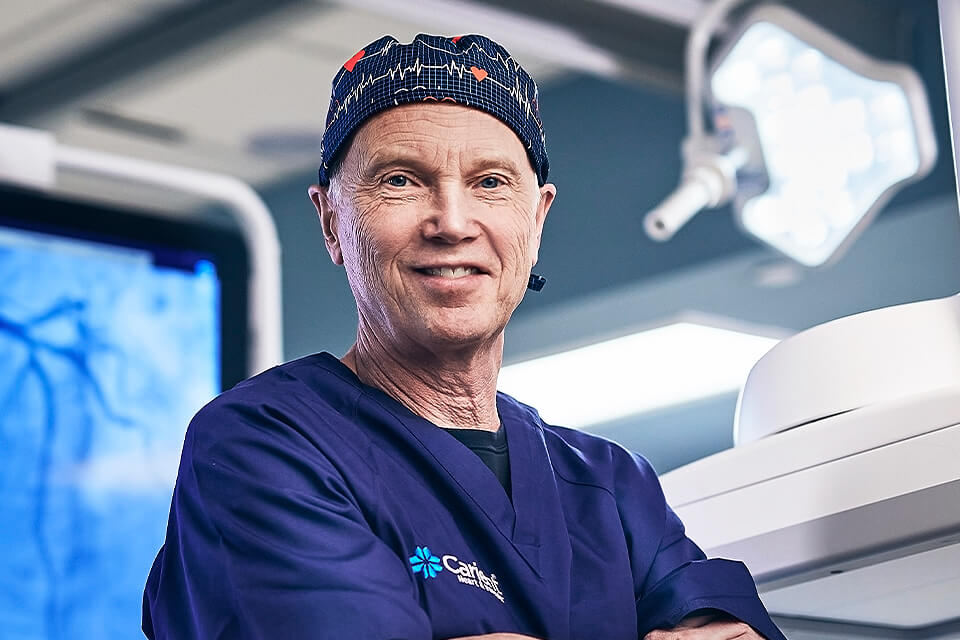 Dr. Stenberg is a Seattle, Washington native whose undergraduate degree was in chemistry at Seattle Pacific University. He went on to attend medical school at the University of Washington in Seattle, graduating in 1982. From 1982 to 1988, Dr. Stenberg trained at Texas Southwestern in Dallas – three initial years of internal medicine residency followed by three years of cardiology fellowship. He then trained in coronary angioplasty at the University of Iowa in Iowa City and stayed on as faculty as an Associate in Medicine at the University of Iowa until late 1990. His board certifications include: Internal Medicine, Cardiovascular Diseases, and Interventional Cardiology.
In late 1990, Dr. Stenberg moved to Johnstown, Pennsylvania, where he became the founding director of a new cardiac catherization lab in conjunction with a new open heart surgery program at a large community hospital, Conemaugh Memorial Medical Center. He resided there for 28 years, focused almost exclusively on cardiac catheterization and intervention, along with some general cardiology. In late 2018, he relocated to Northern Virginia to launch the cardiac catherization lab program at Fauquier Hospital in Warrenton, Virginia. He is now part of the Carient Heart & Vascular practice, in partnership with Fauquier Hospital's catherization lab program.
Dr. Stenberg's primary professional interest remains in cardiac catheterization and coronary intervention.
Dr. Stenberg's decision to move to Northern Virginia was both professional and personal. He and his wife have 3 grown children, all married, and 8 grandchildren (4 in Ohio and 4 in Northern Virginia). In his time off, Dr. Stenberg enjoys snow skiing with his family, going to church, staying fit and relaxing at home on his quiet, rural property. He used to have a dog. Now he just has a Bobcat (Diesel S650 Skid Loader, that is).