Celebrating American Heart Month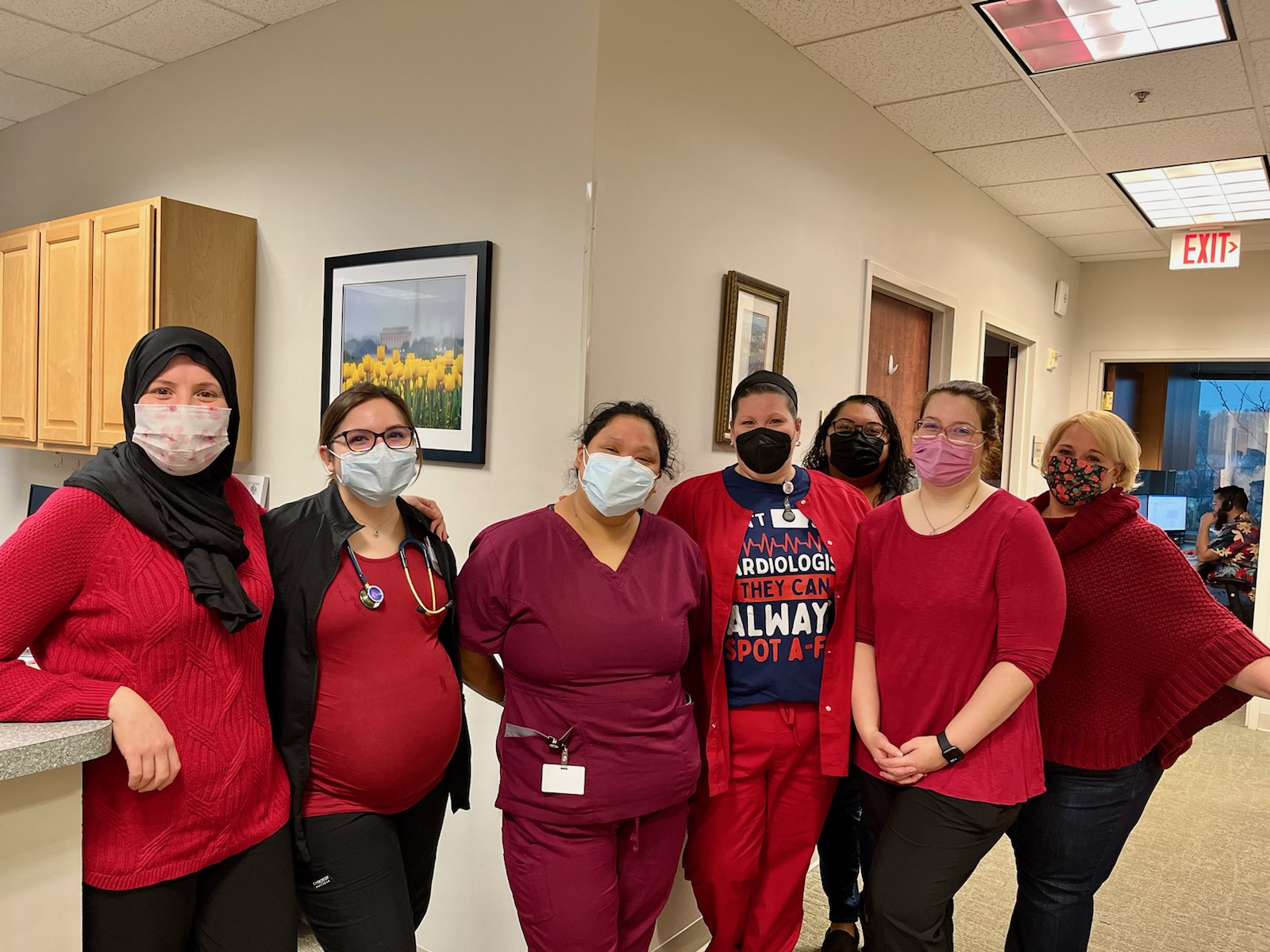 In support of the American Heart Association's National Wear Red Day®, our team stood by our pledge to help eliminate heart disease in women and raise awareness in red.
Heart disease is very specific in women. Oftentimes, women do not demonstrate the same symptomology as men. For that reason, Carient Heart & Vascular has dedicated female cardiologists, including a female clinical cardiac electrophysiologist – experts in female heart disease – to best care for you. We recommend all women be evaluated by a cardiologist to monitor any symptomology, even if you do not demonstrate or feel signs of heart disease. If you have not yet been to a cardiologist, be proactive and protect yourself today by booking your first consultation.